Searching for a perfect vacation spot! Then add Bali to your wish list. It is one of the most beautiful cities in the world and the main tourist attraction in Indonesia. It is an evocative island located between the Java and Lombok Sea is the perfect spot to pay a visit. The majority of the economy of Bali is developed from tourism as it is renowned for its highly developed art and culture. This island contributes to the high biodiversity of marine species including a large variety of fishes and turtles. With a pleasant climate throughout the year and refreshing beaches, one will have the joy of visiting there. Offering white sand beaches and greatest water sporting activities makes it a must visit tourist place. Bali is famous for its warm hospitality and coast side hotels. This is a complete package tour trip that will provide unforgettable experience of lifetime. Best time to visit Bali is round the year.
BEST PLACES OF BALI
Bali is all about beautiful islands. Best time to visit Bali is as per the choice of visitors. The place has something for everyone and therefore Best time to visit Bali is selected upon that basis. Following are some of the best tourist spots of this place:
Pura Tanah Lot

: Bali is one of the most spectacular seasides setting temple, surrounded by rocks and crashing waves will give everyone a jaw-dropping moment. Everyday a lot of tourist comes to this holiest Hindu temple for its glimpse beauty. Another astonishing view that attracts visitors is the sunset which can be seen behind the temple. Foreign visitors are not allowed to visit the main temple but can still walk around the path in low tide and grasp these beautiful moments in the form of selfies. Built-in the beginning of the 16th century, this temple is inspired by a local priest who asked the fisherman residing nearby to build the temple. This priest is known as priest Nirartha.

Mount Batur

: If you are fond of trekking and love to see the sunrise then you must climb this 1700 m summit of Mount Batur. It is really fun to wake up in the dawn darkness and start the trek. With the pleasant climate in the dawn, the sunrise appears above a lush mosaic of mist around the mountain below the crater. This is an active volcano that lies in Bali's central highland in the Kintamani district. This is one of the top things that every visitor plans to do while visiting here. Proper trails are marked for safe hiking. The visitors can have typically picnic breakfast that includes boiled eggs steamed from this active volcano. While reaching the top tourist can also explore the beautiful view of the mountain range and Lake Batur.

Uluwatu Temple

: Another wonderful architecture in Bali is the clifftop setting temple known as Uluwatu Temple. In Balinese origin, "Ulu" translates for tip and "watu" meaning rock. The name itself suggests the temple is situated at the tip of land where sky and sea meets. In the ancient period, this temple is believed to be the protector of Bali from evil sea spirits. During sunset, the sky dwells in the sea which appears majestic.

Ubud Monkey forest

: You might have seen a variety of biodiversity parks or wildlife sanctuaries but you have never seen a sanctuary like this one on the globe. Located just near the central town of Ubud is a Monkey forest, officially known by the name Sacred Monkey Forest Sanctuary, is one of the most interesting thing in Ubud, Bali. If you love wildlife photography or you're an animal lover then this is a must-visit place for you.

Ubud Art & Culture

: Ubud is the epicentre for the Bali art and culture. Here, Balinese culture is born and experienced. You can explore awesome local museums and galleries that provide traditional culture of Bali. You can visit multiple art galleries and see the great piece of art made by artist of Bali.

Rice terraces

: If you love photography then one place to capture the beauty of Bali is its Tegallalang Rice Terraces. These are the iconic step farming terraces of Bali which delivers timeless beauty of the territory. Enjoy the lush landscape of rice farming. You can also find great restaurants and cafes all other the field.

If that's not enough then you can also pay a visit to Jatiluwih rice terraces spread over 600 hectares along the hillside of mountain range. This rice field experiences less visitors than tegallalang. Both these field uses traditional water management exercise.

Seminyak Shopping

:

A visit to outstanding is never finished without a great shopping which can reflect your visit for life time. So, the place to buy the pure Balinese design is along the busy streets of Seminyak. This place provides the cutting edge Balinese designer clothing, jewellery, surf and swimwear, furniture, homeware and lots other stuff. Here you can find the top rated boutiques, colourful quirky art & home ware, etc. You can also get the most favourite Sea Gypsy Jewellery from here. You can also buy water sport gear from this market.  

Nusa Dua Beach

: If you are a here just to relax with no disturbance, The Nusa Dua Beach is made for you. This is a long stretch of white sand beach where you can recline on a comfortable sun bath with a cool and refreshing drink in hand. This is Bali's one of the most luxury beach resort with a level of comfort you cannot get anywhere in Bali. The resort staffs works hard to keep the beach neat and trash free. If you are tired and require a good massage or spa then those facilities are also available in this resort. Just sign up for the spa and remove all your stress with the warm steam water relaxing you body.

The Nusa Islands

: If you are looking for a quite beach with low crowd then Bali will eve offer you that. The Nusa Islands are 20 km offshore from the Sanur. Visitors can reach the island through speedboats. The main attraction of this island is Dream beach: Mushroom Bay and the Devil's Tears rock outcrop. With a crashing sound of high tide waves over the rocks and activities like diving, snorkelling, diving, kayaking, surfing and stand-up paddle boarding will occupy your day with great pleasure. The local people residing on this island still earn their living from farming seaweed and one can watch them harvesting close to the shore.

Kuta Beach

: This is one of the most happening beaches in the Bali where you can have the best surfing experience. This beach is full of people and organised hawkers stalking the beach are available so that you can rest and take great sunbath or enjoy water adventure sport. You can enjoy the long stretch of sand along with Legian and Seminyak Beaches neighbouring just to the north. It does might you are a beginner or a pro surfer, this place has certified coaches to give training. The tourist can easily book surfing lessons and can rent a surfboard. The boogie board, sun loungers, umbrellas, etc. are also available with the hawkers on the sand.

The Sidemen Valley

: The Sidemen Valley is the old Bali where sleepy villagers snuggle and cascade rice terraces. It is the traditional Bali small villagers that grow country side cocoa and coffee plantation. Other popular scope in the Sidemen Valley is rafting the river, Yoga retreats and participating in the cultural activities.

Sekumpul Waterfall

: Bali has one of the most beautiful waterfall in the world as it is formed in a series of seven falls in a row.  If you desire to cliff jump then you probably hire a local guide who can negotiate the correct access of the trail head to the fall.
BEST TIME TO VISIT BALI
Bali is an all-time place. It is the most visited destination round the year. And therefore every month is the best time to visit Bali.  But if you opt place as per the weather condition then best time to visit Bali is in April to October. During this time the island experiences least rain and most sun. The humidity is at lowest. This ensures best of the trip. From November to march, the place experiences more of rainfall and often sunny clear skies.
If you wish to know the best time to visit Bali for beaches, swimming or sun tanning then April to October are the sunniest driest months. This time the place has lots of sun. But good beach weather is round the year.
For the best time to visit Bali for sightseeing and outdoor activities, May to September is the choicest and driest months. During this time, exploring the interior of island is easy and interesting
If you are looking for the best month for diving at this marvelous island then book your tickets from April to June and September to November.
For the money saving buddies or who look for deals and discounts month, Feb to early June and late September to early December is the best time to visit Bali. It is because the place has least of tourist at this time and therefore grabbing a great deal and discount is usually easy. 
HOTELS IN BALI
Bali Offers a wide range of hotels that can easily fit into your budget. If you have no problem of budget and require the best view of the Bali then you can opt for the luxury Hotels that offers overlooking white curve sand beaches build in a traditional Balinese architecture. These hotels offer various perks such as plunge pools, private garden and outdoor shower. You can also hit the club with family and kids.
Bali also offers mid range hotels that provides peaceful visit. You can book single or double bedroom villas depending on your requirement. You can easily find mid budget hotels in the heart of Seminyak offering stylish and culture villas that delivers private hot tub, premium subscription to tv packages and comfortable and quite decor. Various hotels offer short bike rides or shuttle service from hotel.
Another option is to opt for budget hotel near kuta beaches offering bright, comfortable rooms with centrally located swimming pools. Steps away from supermarket, these hotels provide air conditioned rooms with comfortable bed, friendly staff and sapphire hued pools with sun lounge.
INTRESTING FACTS ABOUT BALI
Bali is famously known for its exotic beaches, parties and bar. But it is beyond that. Less of us know Bali has spectacular canyons, waterfalls, sea temples and many more. Unique water cliffs make this place breathtaking.
There are many more unknown dazzling facts about Bali. Some of them are listed below-
Endless geological wonders: Apart from Kuta Beach, there are numerous undiscovered sights that are perfect for those who wish to see unknown tourist places. Secret canyon of Sukawati, Nusa Penida, Melasti beach are some of the least known astonishing places at Bali
Unique hotels and stay: Only at Bali, you can find different and adventurous stay like living on Giant tree house, safari lodge or on edge of cliff. All of these are amazing and breathtaking. The place also has variety of bamboo houses.
Infinity pool that spill from the edge of the cliff into ocean: Bali is place of surprises and adventure. The place has the best infinity pool of the world.
Romantic dates

:For the newly-weds, this place is a heaven. The place has dazzling and fabulous dine out options. You can spend a quality time with your love on or near rushing river or in a tower or in the middle of jungle.
NIGHTLIFE OF BALI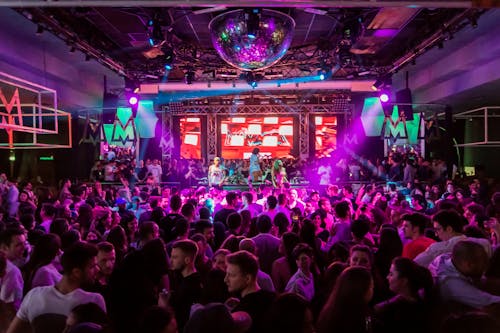 Bali is not just famous for its day life but also for its nightlife. It is great to be at Bali. The place is known as Place of God. Every month is the best time to visit bali. Bali has an amazing nightlife with great night clubs and events. The pubs are also dazzling.
Following are the top most party places of Bali :
Night clubs and Pubs: Perfect for partying, dancing and drinking
Rooftop bars: Drink under the stars.
Beach clubs: Booze and breeze clubs for partying all the night
Evening cruise: Romantic night out. Feel and romance in the titanic way
Night safari: An evening in the jungle
Night markets: Perfect for night owls
ACTIVITES TO DO IN BALI
Bali is not less than a paradise. The place is among the best holiday destination. It has something for every person. Whether couples or bachelors, every person can find something interesting and fascinating in Bali. World class dining and rich culture makes Bali an awesome place for everyone.
Bali is not only about island vacation. There are numerous amazing activities that can make your trip joyful and fun. Waterfall jumping, beach club hopping, temple exploring, etc. is sure to make your trip memorable and mind-blowing.
We are listing top most activities for making your Bali trip striking and terrific :
WILDERNESS AT BALI ZOO

Good news for all the animals' lover, Bali has something amazing for you as well! Bali zoo is the first zoological park with friendly and free roaming deer. You can hand feed them and even take some amazing selfies with these warm welcoming deer. Also, muddy elephants, Lemurs and Orangutans can invite you for bath with them. And at night, real adventure begins when nocturnal animals come out to play with the visitors. African wildlife theme is the best part of this park. It can be experienced in both day and night.

BALINESE DANCEBali is a cultural place. Its ancient tradition is worth seeing. Pura Luhur Uluwatu temple is a famous for kecak dance. Over hundreds of men dance circling a coconut oil lamp. Also, Ubud palace in Ubud is famous for beautiful Balinese girls dance. In ceremonial attires, these beautiful girls can ensure a beautiful evening.

WATERFULL

If water adventure is the way of making best of your trip then you will be glad to know that bali has world's best waterfall. From jumping off to swim underneath, you can perform all of your favorite water sports here. Aling-Aling waterfall is the natural slide which was formed years ago but is still one of the most amazing and joyous watersport of this island. Just pop on a life jacket or grab a float and make most of your day at this ace place.

ISLAND HOPPING

Bali is all about beautiful jungles, volcanic peaks, different wildlife and world's most bio diverse sites. Also, the place is made with around 17000 islands. And this makes island hopping must if in Bali. Nusa Lembongan, Nusa Ceningan, Nusa Penida, and Gili Islands are the mainland of bali.

TRADITIONAL HEALER

Traditional healing in bali is well known for curing sorts of ailments, divine energy, herbal medicines and massage balance to balance mind and spirit. Bali healers are known for working wonder in the process of healing.

WILD WATER SPORTS

For the sporty visitors, this is for you. From jet skiing to banana boating, wakeboarding and jet packing, the place has everything that sporty person can think of. Stand up paddle and Nemo with a snorkel is the best and most preferred Bali sport.

CREAM BATH

It is really important to pamper yourself when on a holiday. And bali offers the best way of pampering by cream bath. It is a traditional Balinese hair treatment that is a regular routine of Indonesian women. This ensures shiny and healthy hairs. The bath starts from head to neck to shoulder. And the 30 mins scalp massage by homemade mask under a steamer is just a heaven.

SELFIE WITH A MONKEY

Bali is well known for blessed with several species of monkey. The monkeys of this place are extra friendly. Sacred Monkey forest in Ubud is famous for taking amazing selfies with these cute animals. But make sure you take a good care of your belongings.

SWING THROUGH THE TREES

For the adventurous friends, this is for you. At Bali Zen Hideaway retreat in the hills of Ubud, swing through the trees is an iconic spot. Also, it is not only the awesome swing of the island. If you wish to swing with your toes in the ocean then head to Pandawa Beach or hop over to Gili Trawangan.

FINAL VERDICT

Bali is a well-known tourist place with millions of tourist each year. The fascinating island is the best way of making more of vacation and Bali is the top most notch in the list. The stunning beaches, soft white sand and limestone cliffs are amazingly great.

Also, Bali has a beautiful appearance. The island is not less than a paradise. The over friendly animals and Balinese ceremonies make the trip to this place more cheerful and joyous. Also, the land is well known for its cultural traditions and exotic therapies are amazing.

Bali is also known for the religious scenes. The people there are religious. Their houses are also furnished with small temples where they pray every day. Temple touring is famous at this place. It not only gives religious view but also cultural insight.

Along with cultural and religious things, Bali is also well known for its never ending adventure. It has an amazing activity for adventurous souls.

Overall, the stunning beauty and culture along with sports make this place a top tourist place. April to October is the best time to visit Bali. The little rain, low humidity and lots of sun ensures a joyful trip.

It is interesting to know that Bali can be visited year round. It is a perfect year round destination and every time is best to visit Bali.

Save money and make more of your fascinating and marvelous trip to Bali. Visit Bali at least once in the lifetime. We are sure it is going to be the most memorable vacation of your life.